PREPARING FOR SIGNIFICANT CML HANDBOOK AMENDMENTS
The Council of Mortgage Lenders notified Lexsure last month that they intend to publish important amendments to the CML Lenders' Handbook for England and Wales on 1 December 2014. The changes represent the largest number of revisions made to Part 1 of the Handbook since the second edition of the Handbook was published in 2002.
We have compiled a free dossier of the changes, crucial for assisting law firms to gain insight into the forthcoming changes.
To request your FREE copy of the dossier, please fill out the form below.
LENDERmonitor is supported by the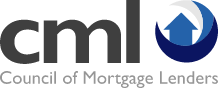 This dossier relates to Part-1 changes for England and Wales and is available only to firms that are regulated by the SRA or CLC. Acceptance of your request is at the absolute discretion of Lexsure.